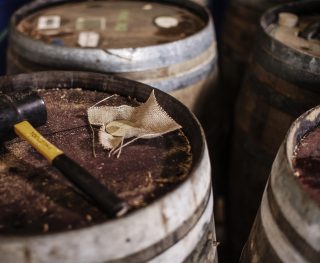 TeelingRenaissance Series 5

18 Year Old Single Malt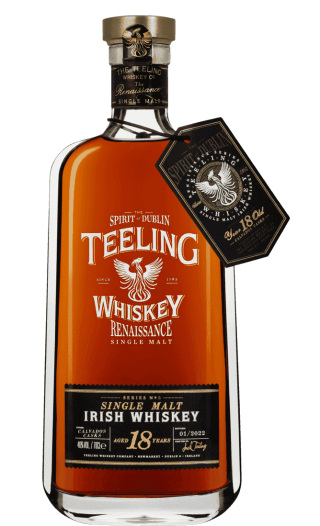 To celebrate the rebirth and beginning of a new chapter in Irish Whiskey's new Golden Era, Teeling Whiskey is proud to release the Teeling Renaissance, a limited series of Single Malt bottlings, celebrating the very best Teeling Whiskey has to offer.
The Renaissance Series 5 consists of 18 Year Old Single Malt that was aged initially in ex-Bourbon barrels before being finished in ex-Calvados casks, imparting a beautiful range of sweet fruit flavours with a soft spiciness. Limited to just 9,000 bottles, the resulting Single Malt is then bottled at 46% with no chill filtration.

proudly bottled at 46% ABV
with no chill filtration, for true character.
tasting notes
nose
Candied Apples, Cinnamon, Baked Pears, Fresh Mint
taste
Apple Pie, Golden Raisins, Pink Peppercorns, Jasmine
finish
Maple syrup, Dried cherries, Wood Tannins