Celebrate the Renaissance of Dublin and Irish Whiskey this World Whiskey Day!
May 15th marks World Whiskey Day this year and we invite you to join us in celebrating the Renaissance of Dublin and Irish Whiskey!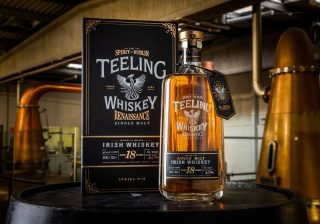 The Renaissance is a key part of Teeling Whiskey's range of award-winning Irish whiskeys, which have collected over 300 international awards in the last seven years including the title of "World's Best Single Malt" at the 2019 World Whiskies Awards and four "World's Best Irish Whiskey" honours at the 2021 World Whiskies Awards. We were also delighted to launch the fourth release in our Brabazon Bottling Series earlier this year. The Brabazon Bottling Series is a limited edition collection of unique Irish Single Malts capturing the full impact and flavour crafted through fortified wine cask maturation. 2021 also saw the release of our newest Distillery Exclusive Whiskey aged in Irish Virgin Oak!
Commenting on World Whiskey Day and the Renaissance Series, founder Jack Teeling said: "This World Whiskey Day, we are toasting the newest release in our Renaissance Series to mark our effort to contribute to and help the continued renaissance of Teeling, Dublin and Irish whiskey. A huge step towards this continued renaissance will be the re-opening of our distillery to visitors on May 22nd, just in time to celebrate the 6th Birthday of our distillery in June. We look forward to welcoming you all in the near future".
Teeling Whiskey Distillery to celebrate 6th Birthday in June!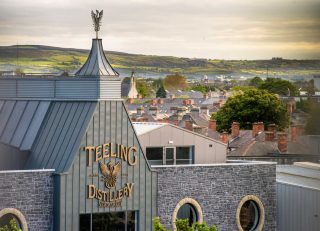 When the Teeling Distillery opened its doors in 2015, it was a huge step towards the renaissance of Dublin whiskey in the city. This June, our distillery and brand home is celebrating its 6th Birthday in a number of ways. We are excited to announce that we will be releasing a special bottling to celebrate the Teeling Distillery being open 6 years! This special release will be available to buy exclusively from the Teeling Distillery and via our online shop. If you are looking for more information on this release please contact shop@teelingwhiskey.com
We also will be hosting a 6th Birthday Party Event on June 12th! Tickets for this event are on sale now. Buy here! T&Cs apply.
To be the first to hear about new events and all other Teeling news, please sign up to our mailing list here!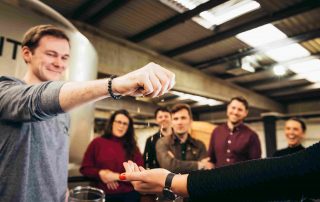 We are looking forward to finally reopening the doors to our award-winning distillery! The home of Teeling Whiskey will be back open for tours on May 22nd and we can't wait to welcome you back to Newmarket! You can book a tour here or please contact reservations@teelingwhiskey.com or call (01) 531 0888.
In the meantime, The Teeling Distillery Phoenix Café and our distillery pop-up gift shop are open to the public from Monday-Friday, 8am-4pm! You can also order a selection of our Distillery Exclusive Whiskeys, Teeling Merch, At Home Cocktails, and Virtual Experiences via our online shop!
For more updates on all things Teeling, including new releases, events and offerings please sign up to our mailing list here. You can also follow us on social media!
@TeelingWhiskey | #TeelingWhiskey
Facebook
Instagram