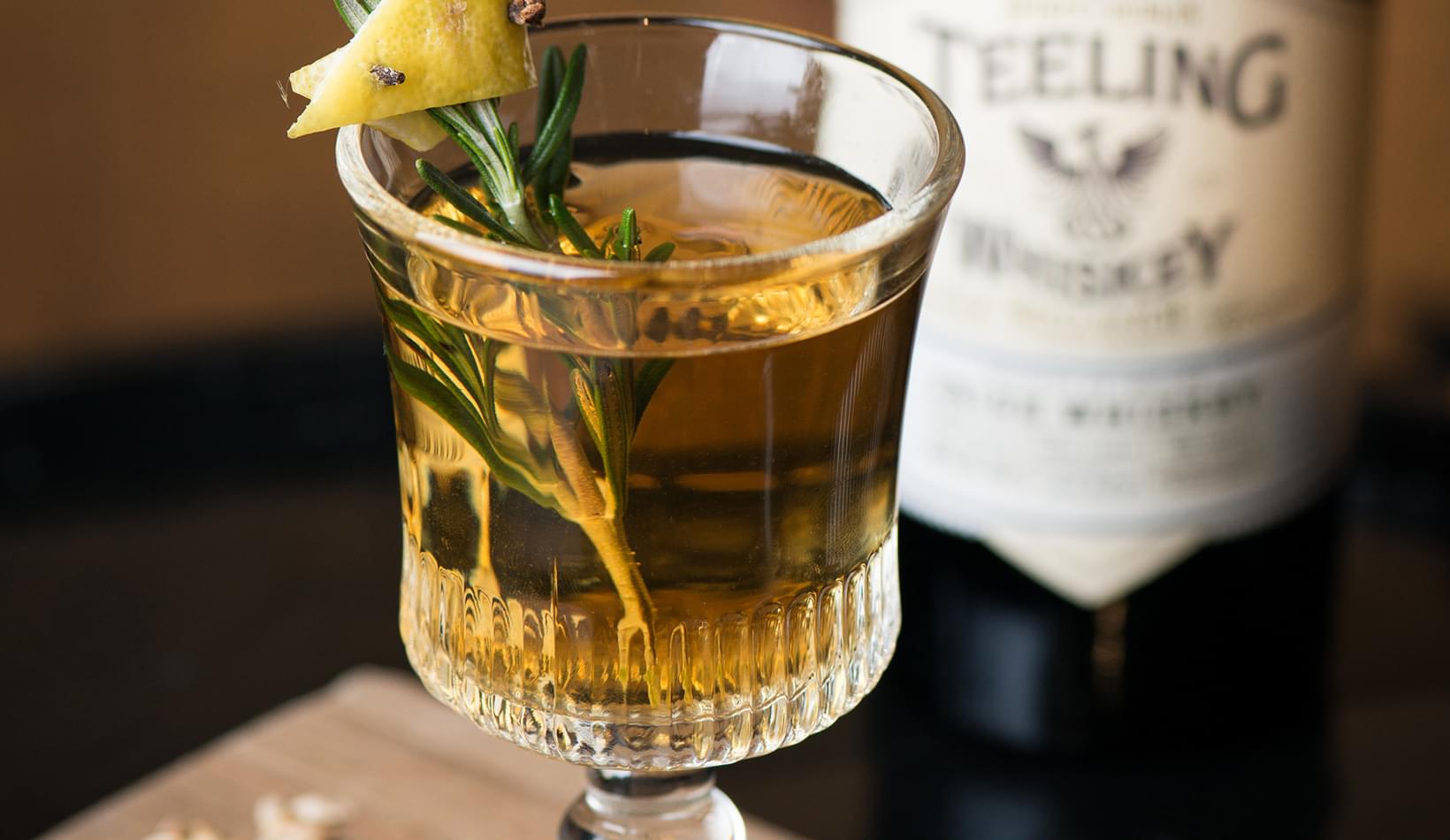 Damn Fine Hot Whiskey!
12/19/2016
Cocktail Recipe, Winter Cocktail
Who said a hot whiskey had to be boring? This tuned-up toddy, (featured in our famous Cocktail Companion) is well worth the extra effort and makes enough portions to get you through the cold winter months!
I N G R E D I E N T S
(Makes approx. 700ml of whiskey cordial / 12 servings)
500ml Teeling Small Batch
100g Honey
100g Sugar
150ml Fresh Lemon Juice
1 Full Unwaxed Lemon Peel
3 Large Cinnamon Sticks
5 Whole Cloves
1 Star Anise Pod
5 Sprigs Fresh Rosemary
Suggested Glassware: Hot Drinks Glass
M E T H O D
Add all the ingredients into a large (1L) jar and give it a good shake. Allow to sit and infuse for about a week shaking regularly. Strain out solids and transfer to a clean bottle (should keep for up to 2 weeks).
S E R V I N G
Warm a heat proof mug or glass by filling with hot water and discarding once warmed. Pour 60ml of whiskey cordial into your mug and top with 150ml of hot (not boiling) water. Garnish with a swath of lemon peel studded with 3-5 cloves, a fresh rosemary sprig and a single star anise pod.
Alternatively, for a round of Teeling hot whiskeys on the go:
40ml Teeling Small Batch
20ml Fresh Lemon Juice
1tsp Honey
100ml Hot Water
Add the above to a warm glass per serving and garnish with a sprig of fresh rosemary, lemon peel and clove!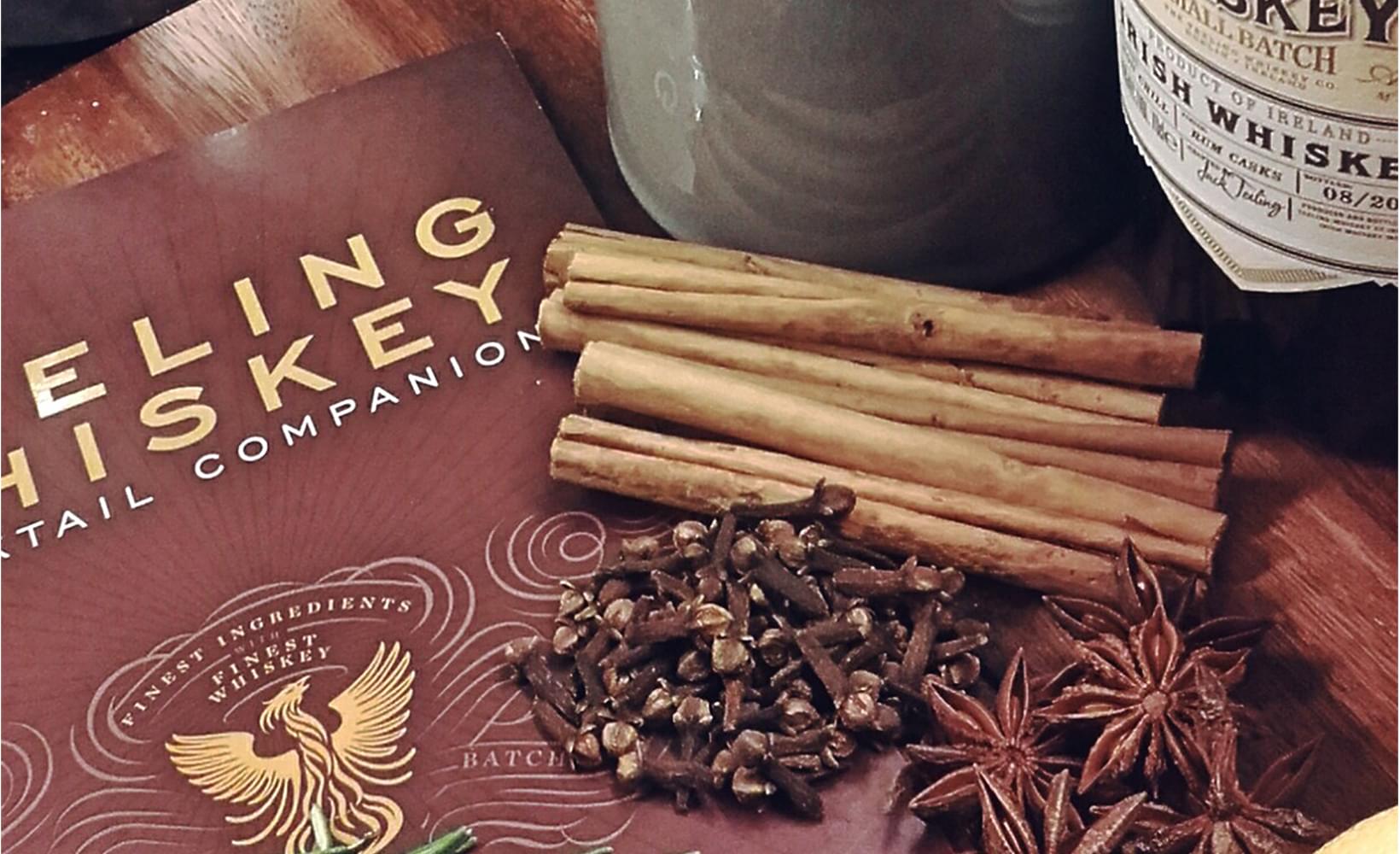 Join the conversation to find out more!
#TeelingWhiskey #SpiritofDublin