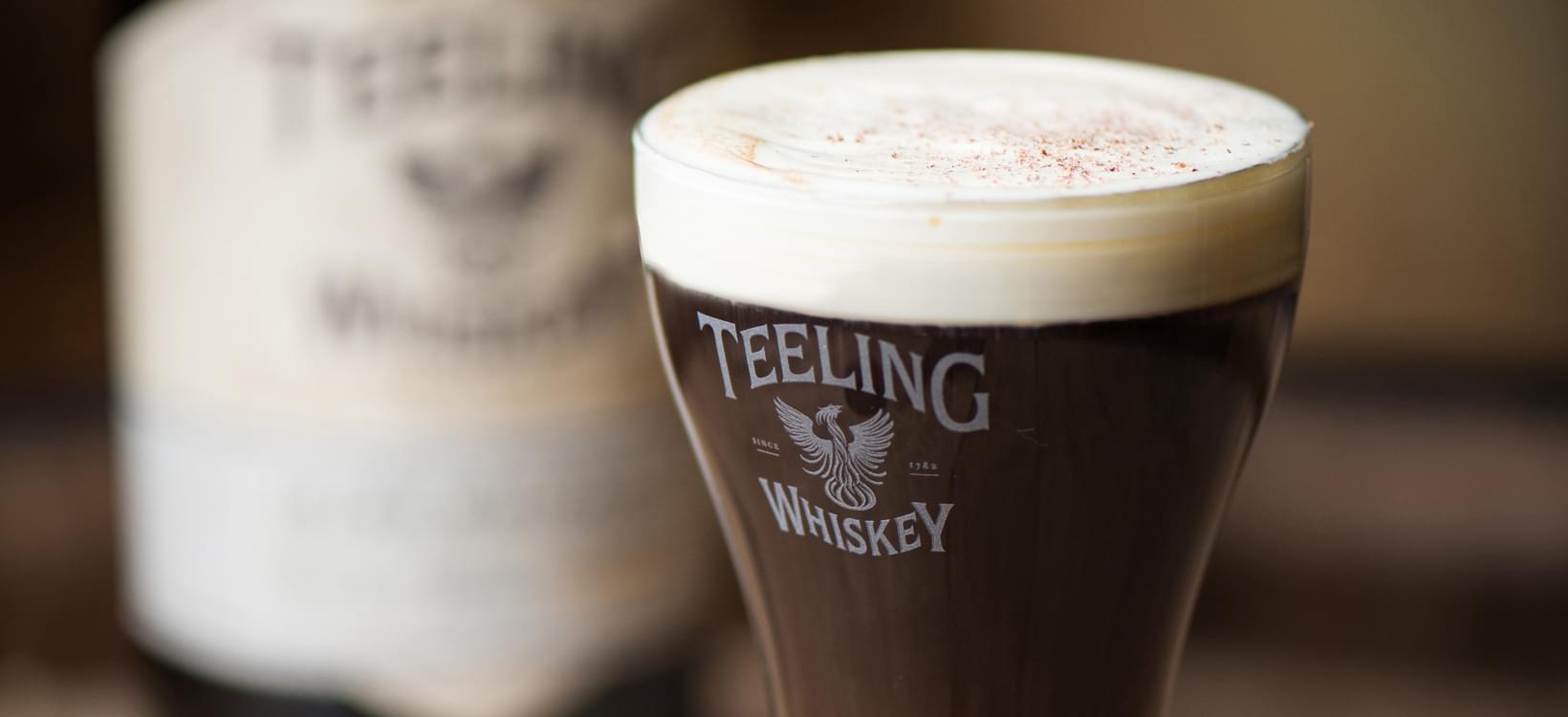 The Ultimate Guide to the Teeling Whiskey Irish Coffee
12/15/2016
Cocktail Recipe, Summer Cocktail
Don't let anyone from the west coast (of Ireland or America) tell you any different. The Irish Coffee was invented in Dublin during the 1930s by a man by the name of Michael Nugent, proprietor of what was once Dublin's premier cocktail outlet, The Dolphin Hotel. The Dolphin, an establishment that gets a nod in Joyce's Ulysses, was a hotbed of experimentation with exotic beverages that had emanated from the United States post prohibition.
I N G R E D I E N T S
40ml Teeling Small Batch
120ml Freshly Brewed, Robust Coffee
20ml Spiced Stout Syrup*
Fresh Cream
Garnish: Freshly Grated Nutmeg
Suggested Glassware: Hot Drinks Glass
M E T H O D
Preheat glass with some warm water and discard, add the Teeling Whiskey, stout syrup, brewed coffee and stir to combine. Warm a large spoon and gently pour the cream over the back of the spoon and onto the coffee. Garnish with a light dusting of grated nutmeg and enjoy with friends! Our friends at Image Interiors have made a really lovely video showing you just how to create this at home, check it out here and let us know how you get on.
*Spiced Stout Syrup (makes approx. 1.5L of syrup):
1L Irish Stout (Guinness or similar)
1kg Demerara Sugar
½ Cup Whole Cloves
½ Cup Pimento/allspice
3 Cinnamon Sticks
1 Whole Orange Zest
2 Inch Fresh Ginger Grated
Pinch of Salt
3 Whole Star Anise Pods
Add all ingredients to a saucepan and bring to the boil, allow to simmer for 10 minutes. Remove from heat and allow to steep for 5 minutes. Strain through a fine sieve and cheesecloth and bottle. Keeps for 2 weeks refrigerated.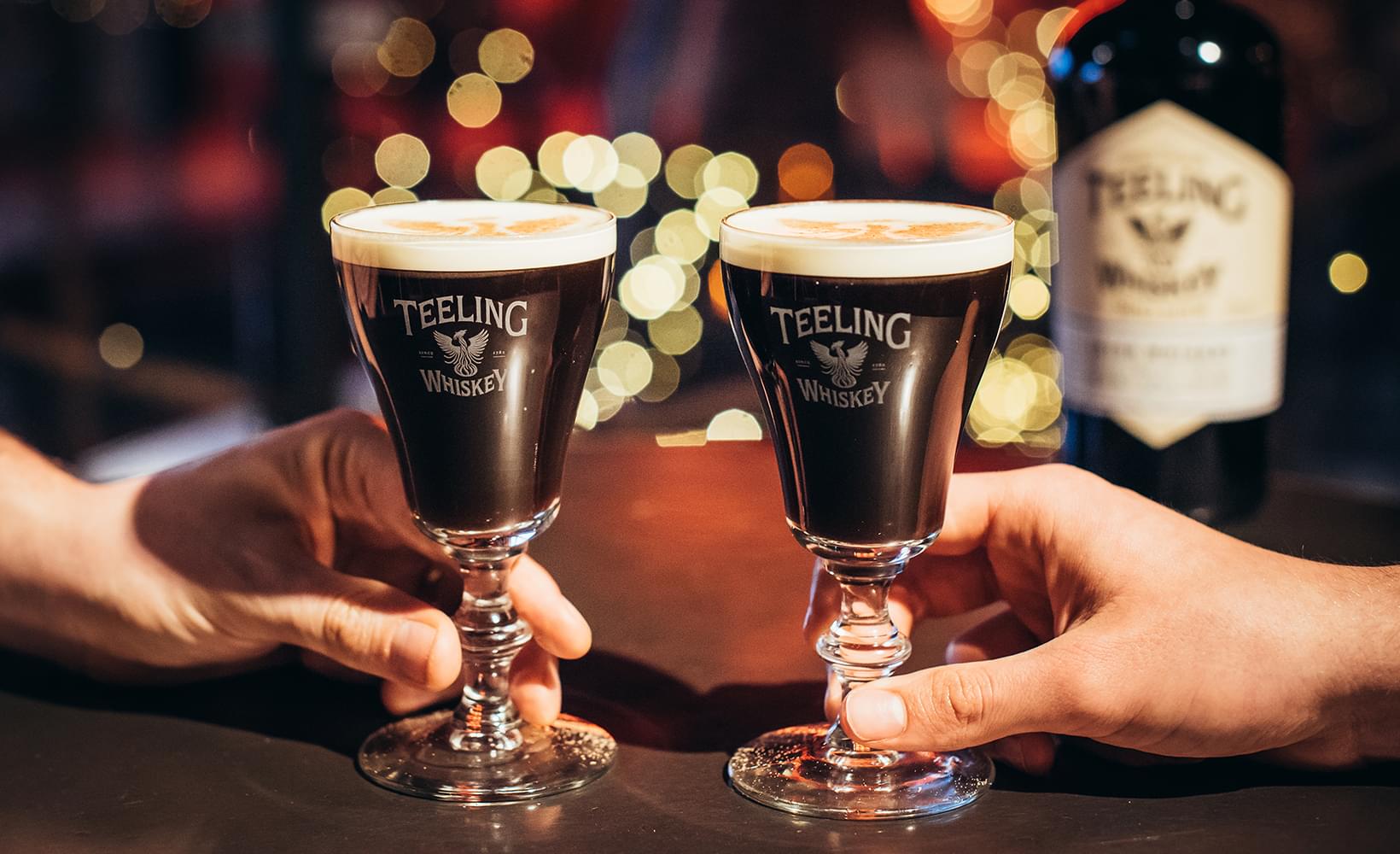 Join the conversation to find out more!
#TeelingWhiskey #SpiritofDublin