Teeling Whiskey Release World's Rarest Irish Single Malt Collection
11/3/2016
Limited Edition, Single Malt, Reserve Collection
World's most exclusive Irish Whiskeys – 24 Year Old and 33 Year Old Single Malt unveiled by Teeling Whiskey.
Teeling Whiskey, Ireland's leading independent Irish whiskey Company, has released two new bottlings from its Vintage Reserve Collection – the Teeling 24 Year Old and the Teeling 33 Year Old Irish Single Malt. The 33 Year Old release which is limited to just 275 bottles, is believed to be the oldest bottling of Irish Single Malt recently released, making it the world's most exclusive Irish whiskey.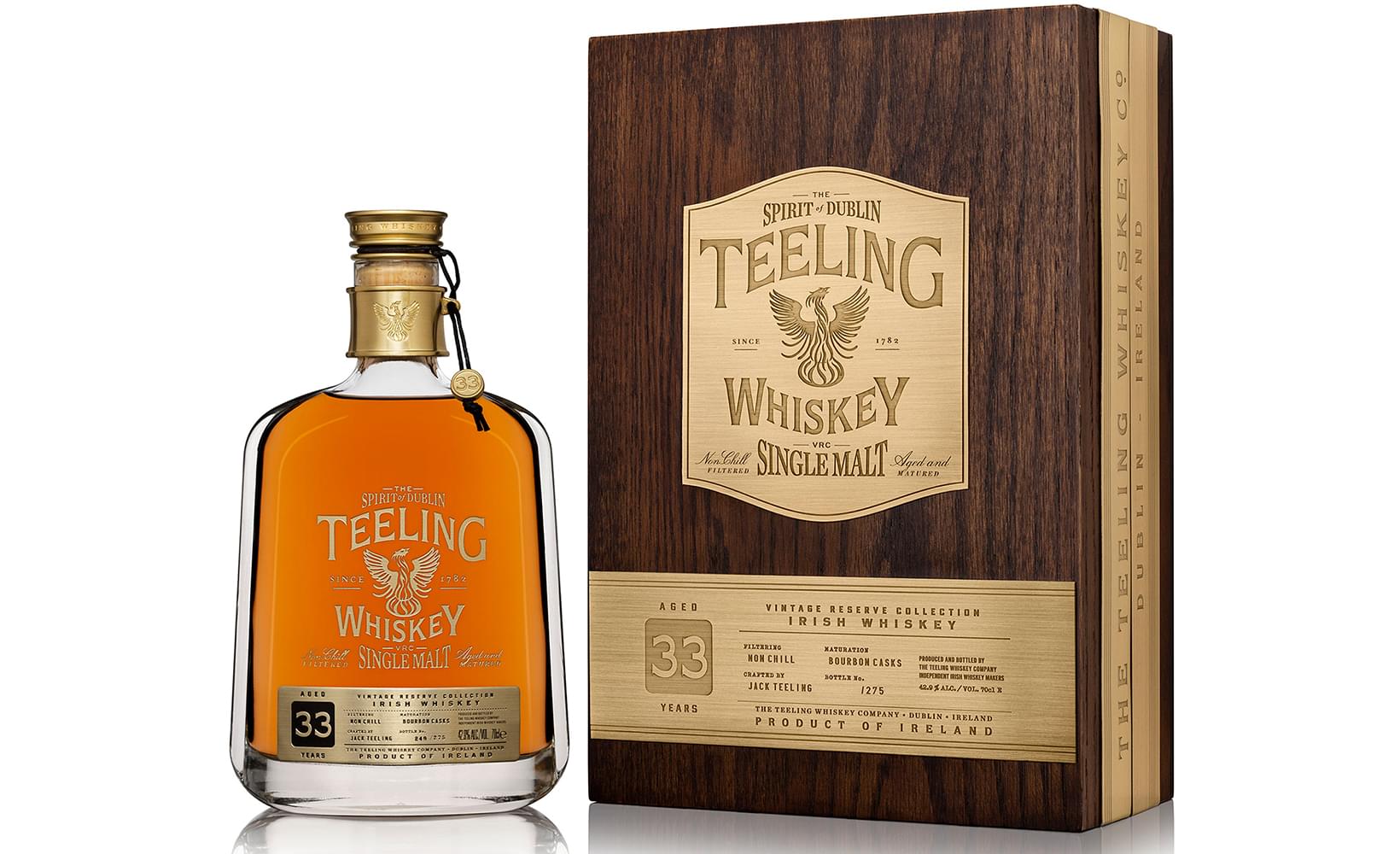 The Teeling 24 Year Old Single Malt Irish Whiskey was first distilled in 1991 and matured in Bourbon casks then allowed marry in Sauterne wine casks producing a wholly unique taste experience. The unique dual maturation imparts an extra depth of fruit flavours that perfectly complement the hint of smoke derived from the inclusion of a small portion of Peated malt as part of the original ingredients used in production. This small batch bottling, limited to 5,000 bottles per batch, was hand bottled in unique decanter bottles and come with their own certificate of authenticity. Recently awarded the title of World's Best Irish Single Malt, this is a whiskey to be savoured.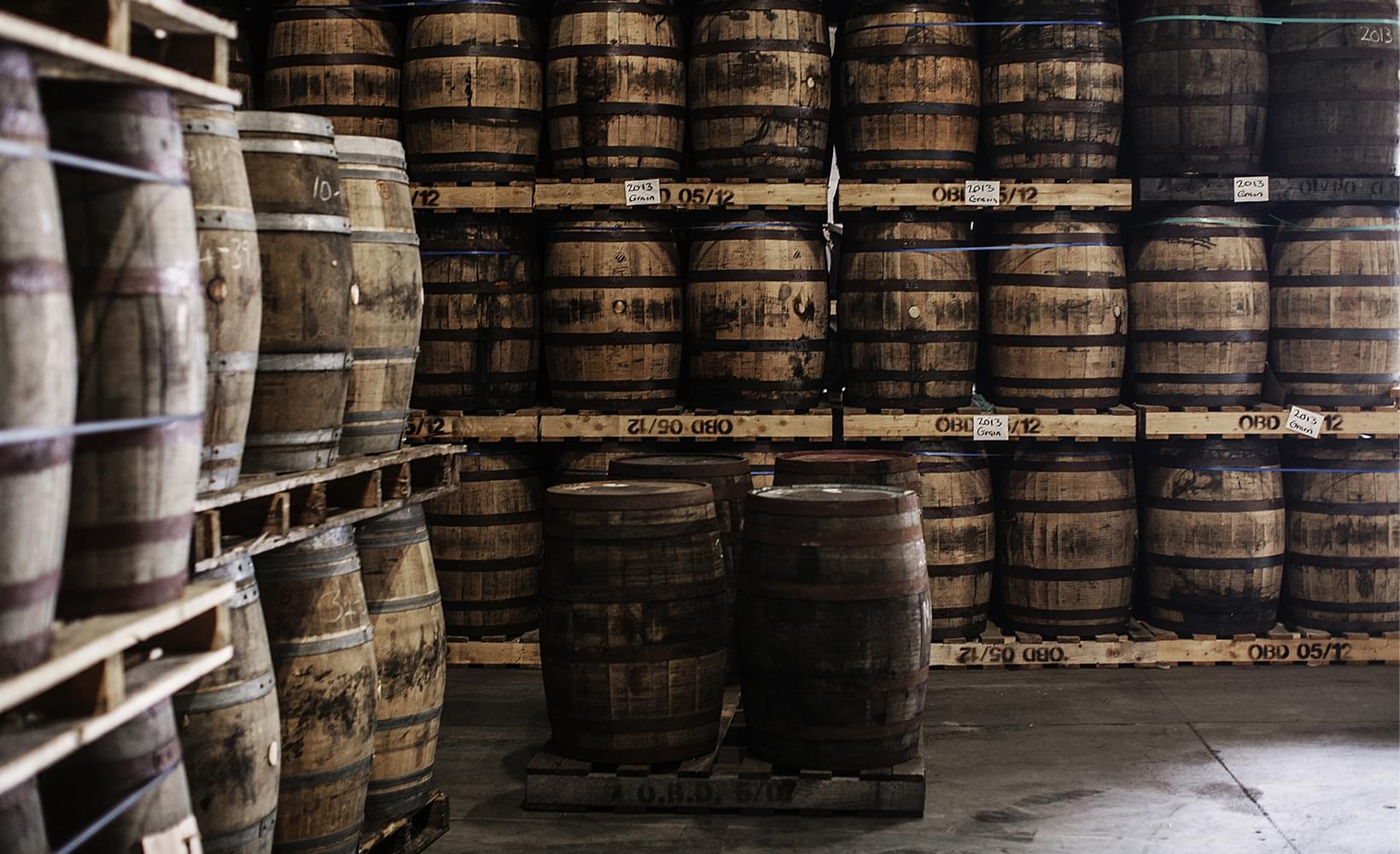 The Teeling 33 Year Old Single Malt bottling consists of some of the oldest Irish Single Malt ever bottled making this an extremely rare release of Irish Whiskey. Distilled in 1983 and aged exclusively in two ex-bourbon barrels which after 33 years of maturation produced only 275 bottles at an alcohol strength of 42.9% straight out of the cask. To match its rarity, this historic bottling of Irish Whiskey produces a truly unique taste experience from its complex floral nose, to its deep layered flavours as a result of its 33 year journey and a long luxurious finish without being over oaked.
To further celebrate this historic release of some of the oldest Irish Single Malt ever bottled, Teeling Whiskey set out to craft a booklet documenting its story and long affiliation with the industry. Working with Dundalgan Press and Duffy's Bookbinders, some of the oldest in the business, a beautiful commemorative booklet was produced. This booklet, printed and bound by hand, now sits alongside the hand bottled 33 Year Old Single Malt, perfectly complementing it in its rarity and craftsmanship.
Jack Teeling, founder of the Teeling Whiskey Company, commented:
"We are extremely proud to be able to release some of the oldest ever bottlings of Irish Single Malt with our Vintage Reserve Collection. These offerings are central to our goal to help drive diversity in Irish whiskey by introducing interesting and unique small batch bottlings. There is nothing else like these Irish Single Malts on the market and represent a rare piece of Irish whiskey history in each bottle."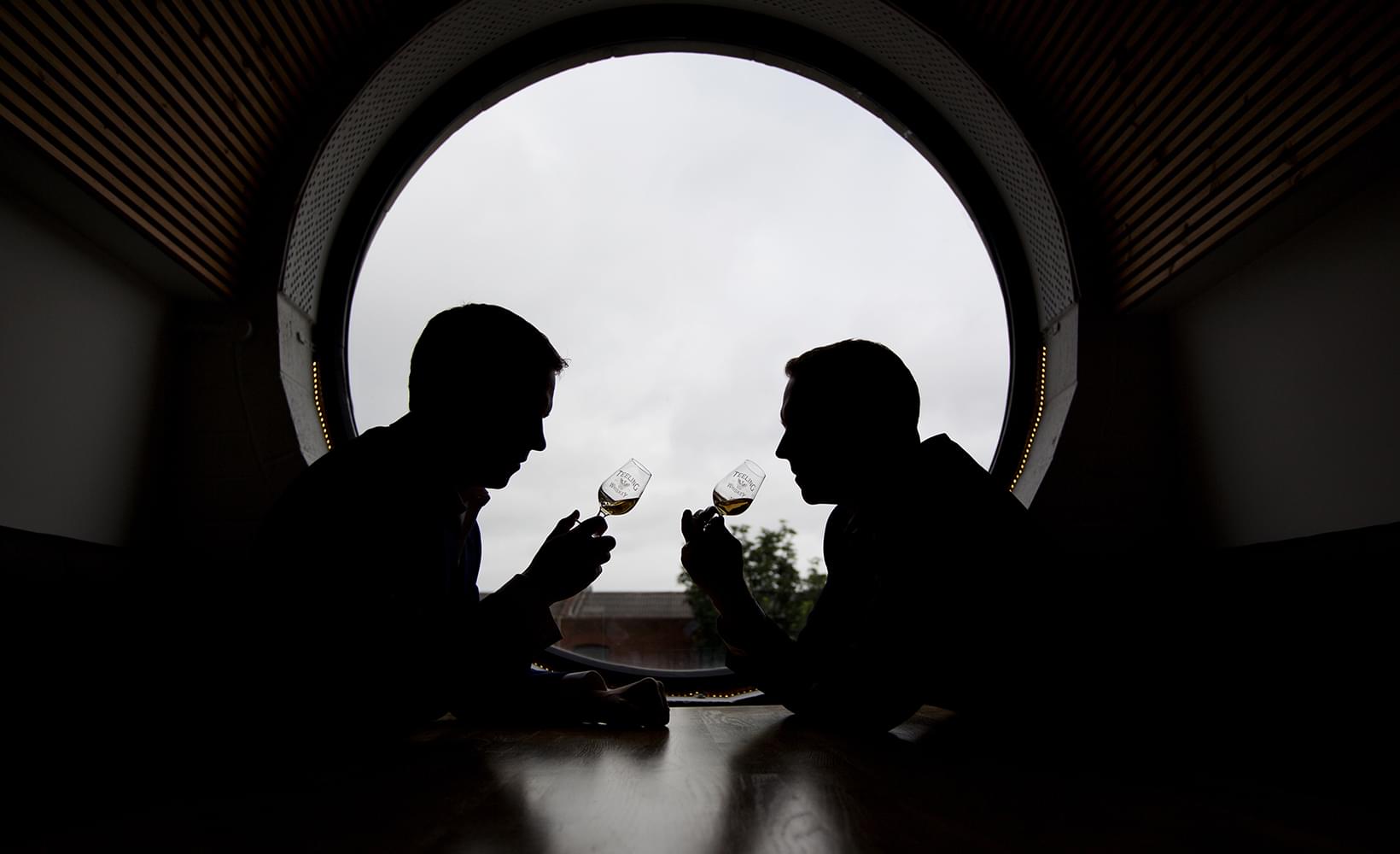 The Teeling 24 and 33 Year Old Single Malt will be available initially in the Teeling Whiskey Distillery, Celtic Whiskey Shop and Dublin Airport in Ireland retailing for €300 per 70cl for the 24 Year Old and €3,500 per 70cl for the 33 Year Old before being rolled out to the Benelux, France, Germany, Switzerland, Russia, Australia and select Asian markets in due course.
Join the conversation to find out more!
#TeelingWhiskey #SpiritofDublin