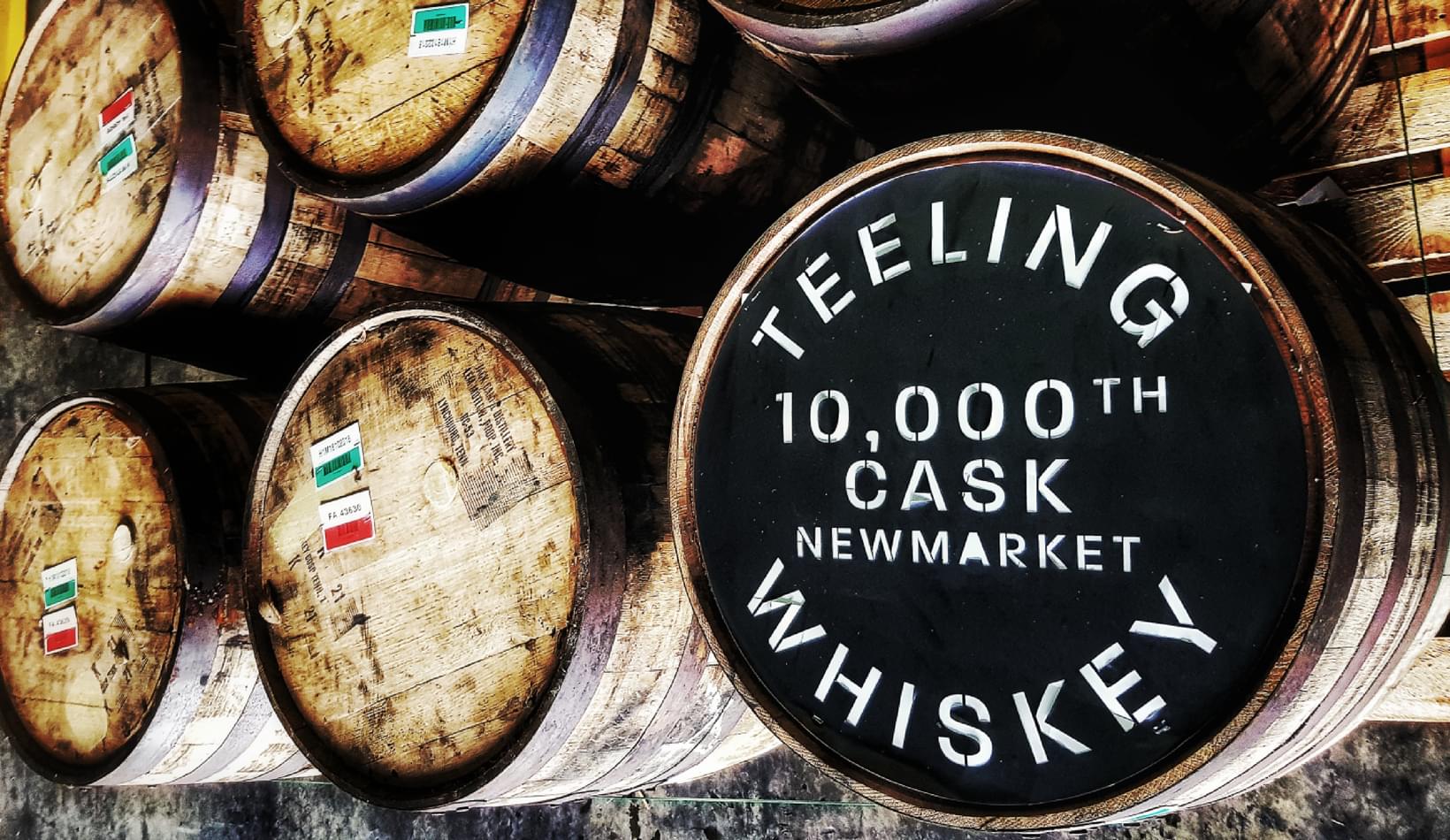 Award Winning Teeling Whiskey Fills 10,000th Cask of Dublin Distilled Whiskey
11/19/2018
Single Malt, Distillery, History
Landmark coincides with the launch of its new Dublin distilled Teeling Single Pot Still.
Teeling Whiskey, Ireland's leading progressive whiskey producer, is very proud to announce the filling of its 10,000th cask of whiskey distilled in Dublin from its award winning Teeling Whiskey Distillery.
The Teeling Whiskey Distillery fired up its stills in 2015 and with that, began to write a new chapter in the illustrious history of Dublin whiskey as the first new city based distillery in over 125 years in Dublin. This landmark coincides with the recent release of the first bottling of Teeling Single Pot Still Irish whiskey distilled at its Dublin based Teeling Whiskey Distillery.
Dublin whiskey and its distilleries were at the forefront of the previous Golden Era for Irish whiskey in the 19th century and it was a very dark day for Irish whiskey when during the 1970s these last remaining distilleries closed their doors. The opening of the Teeling Whiskey Distillery in 2015 marked a new chapter in the history of Dublin whiskey distilling, firmly putting Dublin and Teeling Whiskey at the forefront of a new wave of distilleries, that are driving a new Golden Era for Irish whiskey.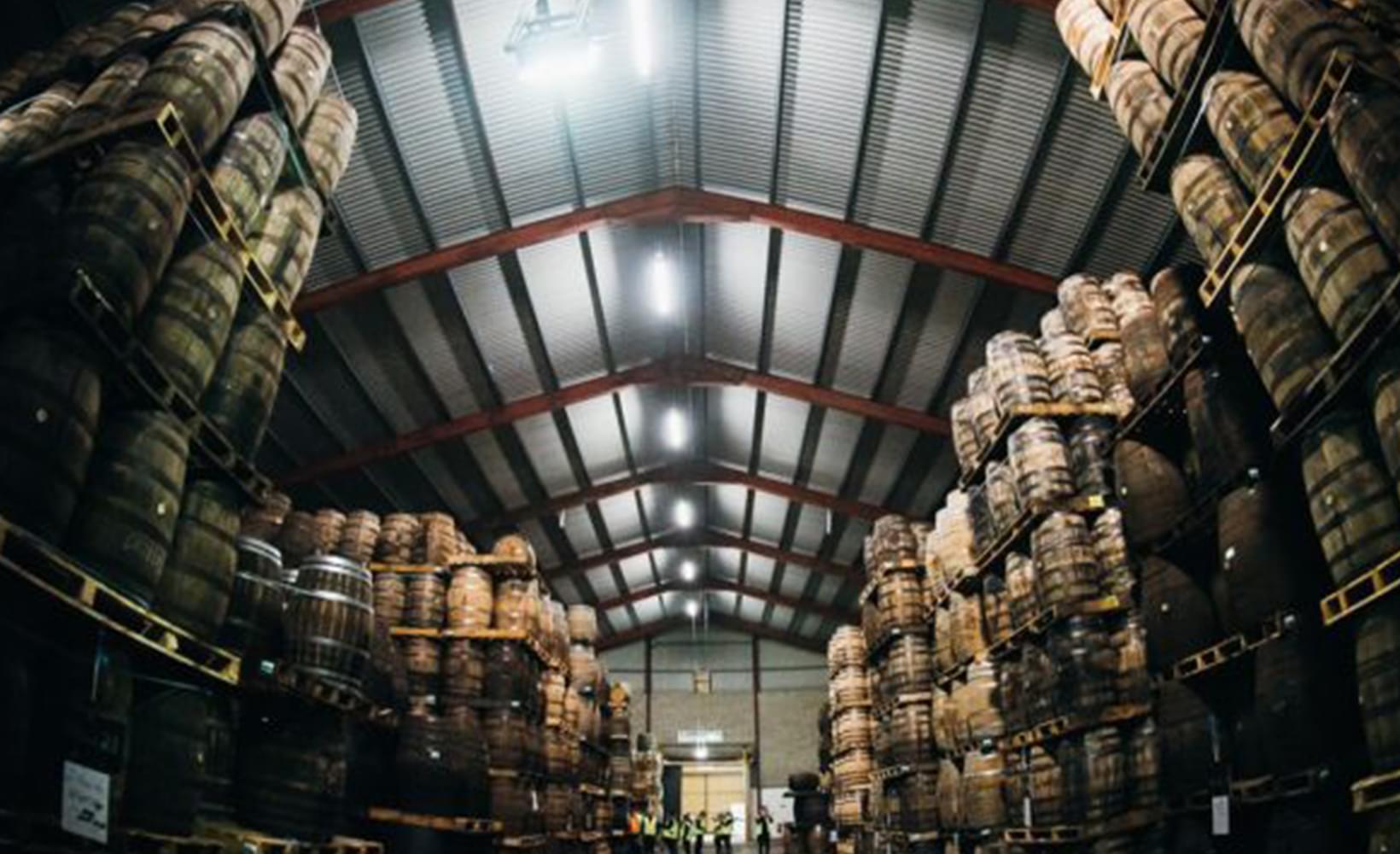 The first commercial release of Teeling Whiskey exclusively distilled in Dublin, was produced from a recipe of 50% un-malted barley and 50% malted barley, a uniquely Irish Single Pot Still mash bill made famous by Dublin distillers. However over the last three years multiple recipes have been used leading to a range of Single Pot Still, Single Malt, Peated Single Malt and some innovative recipes such as a Crystal Malt, Crystal Rye and an old Dublin Porter new make spirit being filled in a wide range, size and styles of casks that make up the 10,000 casks.
Commenting on the 10,000th cask being filled, Jack Teeling, Founder and Managing Director of Teeling Whiskey said:
"We have been delighted with the overall interest and response to our first Dublin distilled whiskey with our Teeling Single Pot Still being officially our fastest selling whiskey release. Filling of our 10,000th casks ties in with our strategy to ensure we have a wide range of styles and inventory to allow us to lead the evolution of the category as well as allow us to scale our business as Irish whiskey continues to segment and premiumise. We look forward to helping drive a new golden era for Dublin and Irish whiskey."
The first Batch of the Teeling Single Pot Still was launched in October and is exclusively available in Ireland through the Teeling Whiskey Distillery gift shop, Dublin Airport and select independent off-licenses. The Teeling Single Pot Still Irish whiskey 70cl bottle comes in a gift tube and is bottled at 46% with an RRP of €55.00.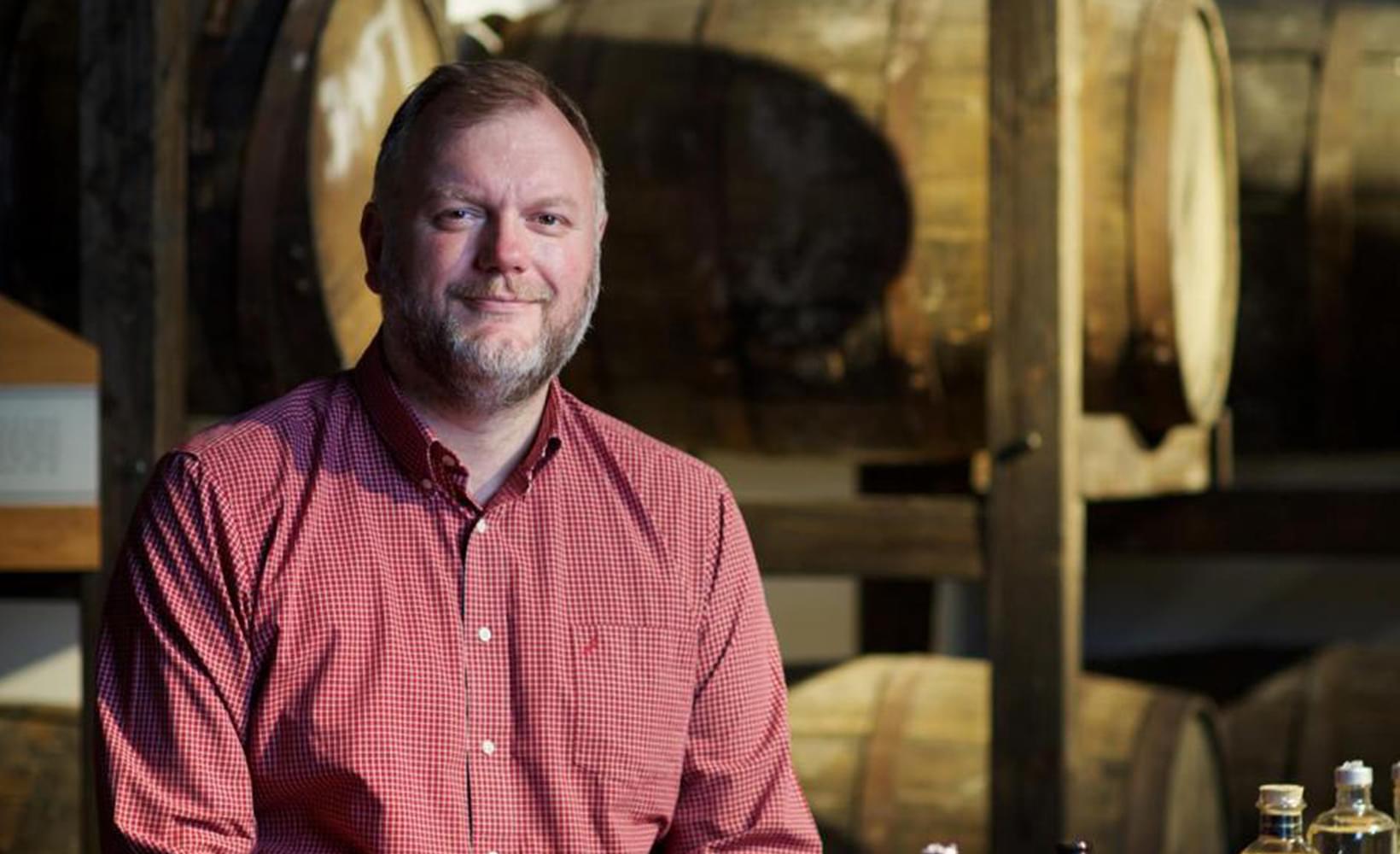 We sat down with Master Distiller, Alex Chasko to discuss the significance of the 10,000th cask and pick his brain on the wide variety of different barrels he and the production team at Teeling have used over the last number of years.
Alex, can you explain the significance of the 10,000th cask to the Teeling Whiskey Company?
"It is an amazing milestone for us to have produced such a large volume of whiskey. The filling of the 10,000th cask represents a remarkable commitment from the Teeling Whiskey Company to continue to produce high quality unique spirits.
When we started off, we had new production, new equipment, and a new distillery team. For us to have been able to make 10,000 barrels of whiskey is a testament to hard work being done on a daily basis by the distillery team."
Can you tell us about the 10,000th cask itself?
"It's a bourbon first fill cask. This means it has previously been filled with American bourbon but never previously with Irish whiskey. We frequently use American bourbon barrels, and we make a point of only using the highest quality bourbon barrels used in the market."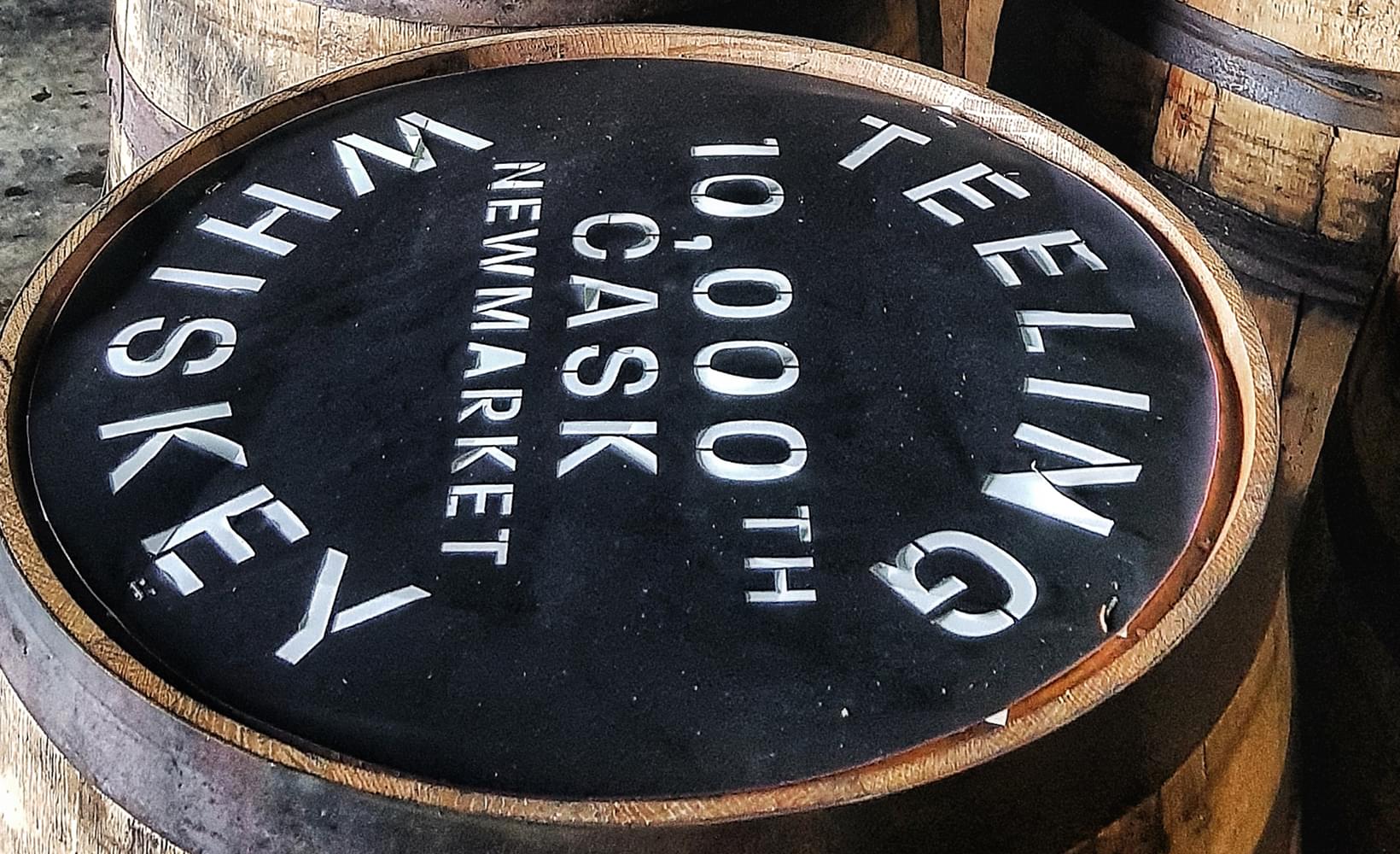 Teeling is known for using a wide variety of barrels. In your opinion, what are some of the most interesting casks used?
"We've trialed so many that it's hard to say! One cask selection that stood out to me was our use of ex-PX Brandy Chestnut casks, which are very large, old casks from the city of Jerez in Spain. They are traditionally used for the maturing of sherry, and we were very lucky to get our hands on such a rare cask with this purpose!
Another interesting cask that comes to mind is the ex-Calvados French brandy casks we use. There has been a recent decline of people using Calvados casks. However, I find these barrels to be particularly intriguing due to the fact that some of the Calvados barrels give off a distinct apple scent, where as others have more of a pear-like scent."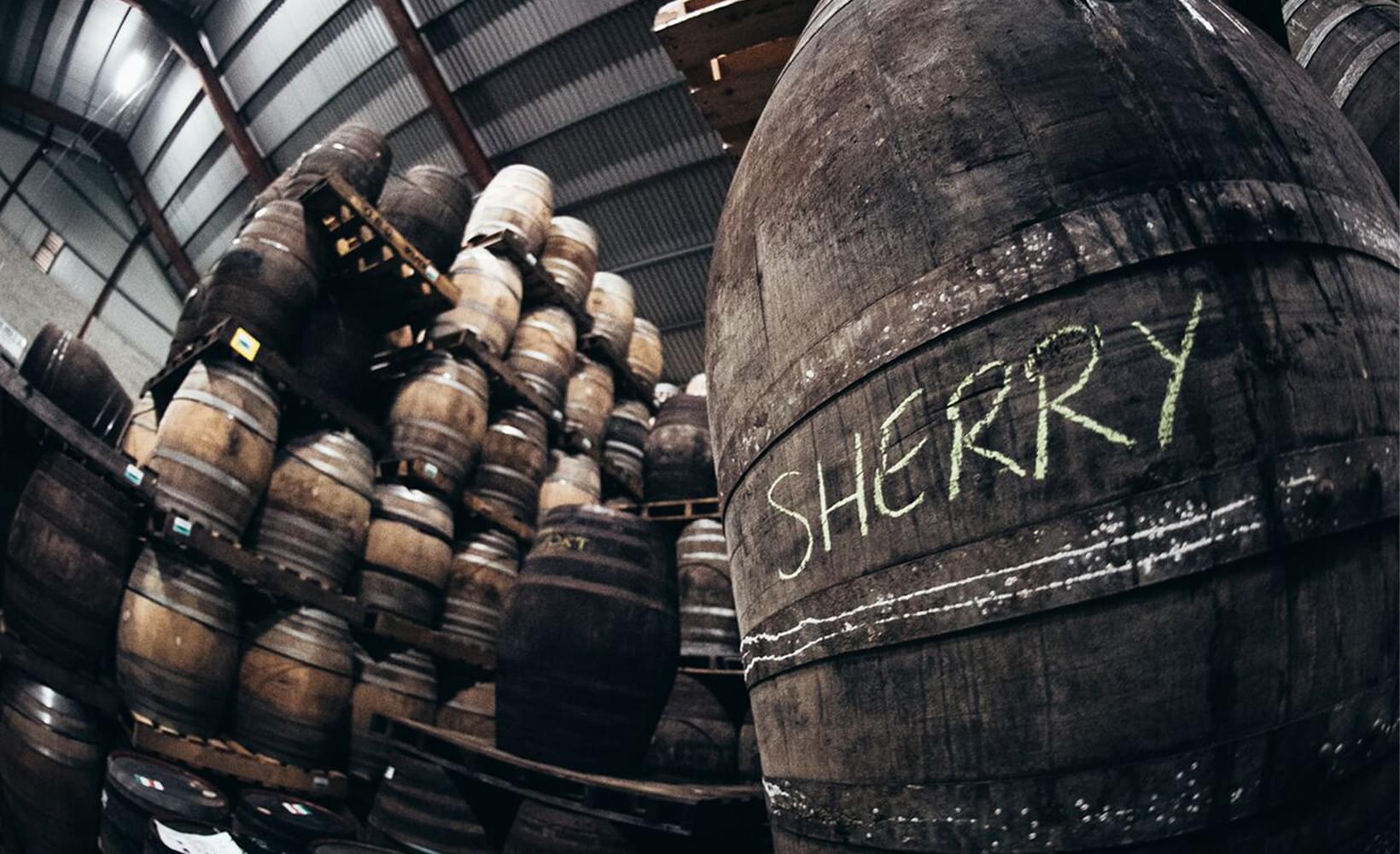 Alex Chasko and our production team are continuously striving to push the boundaries of innovation when it comes to cask selection and creating unique bottlings of Teeling Whiskey. The first 10,000 casks filled have included a number of highly creative, and often unusual, selection of casks, so we are all very interested to see what Alex and team have in store for the next 10,000!
Join the conversation to find out more!
#TeelingWhiskey #SpiritofDublin